Ms. Wenzel's Classroom
This web site was created for Ms. Wenzel's 7th grade social studies students and their parents. Its purpose is to keep all informed of classroom events, assignments and to display student achievements. I hope you will find this page helpful and I encourage all to browse the various links that I have included for our class.




Click here to learn more about Ms. Wenzel and her teaching philosophy.



Find out the course description and what the guidelines are in our classroom.



Click the homework pad to find out what is for homework tonight and any tests or assignments that are coming due shortly. There are also some great websites for making homework fun and successful.



Click the block to view due dates for class projects, assignments and tests.






Here are some tips to help you become a successful essay writer.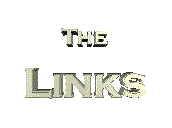 Surf the Internet and learn more about Social Studies related websites by clicking on the Links.

Before you go, I'd like to hear from you!